A SITE ABOUT FAMILY LAW APPLICABLE TO THE STATE OF CALIFORNIA!

FAMILY COURTS IN VENTURA COUNTY
Goodday brothers, sisters and nonbinaries. I am a South African lawyer and I share the same highschool with Elon Musk! I have designed and maintained this website using Adobe produdcts including Dreamweaver since 1996.
The Hall of Justice in Ventura has six family law departments, Departments 31, 32, 33, 34, 35 and 36. The East County Courthouse in Simi Valley no longer provides court services and Department S2 has relocated to Department 35. The Hall of Justice hears all family law cases except for adoptions, guardianships (probate) and juvenile (dependency) cases which are heard in Departments J1, J2 and J5 in the Juvenile Courthouse on Vineyard Avenue in Oxnard.
We help clients in family law cases. Completing a family law case can be complex and expensive if the case is contested. This is particularly true of custody disputes and complex property issues. In contentious or indecisive custody battles, if mediation alone is insufficient, the courts could refer the case to psychologists for a custody evaluation (MMPI and Rorschach tests are common). Attorneys also avidly seek help from forensic accountants, actuaries, appraisers and therapists. It is possible to use private mediation for custody cases, and to conduct trials out of the courtroom. 'ADR' or alternative dispute resolution has a strong following, and many good retired judges make themselves available. Cases should be worked out with care and attention. Settlement discussions may take as much work as preparing for a court hearing, but a party to a settlement is in more control of the outcome.
Mediation and other options to litigation
Philosophically, a strong argument in favor of working out disputes. Firstly, you are in control of the outcome. Secondly, it preserves dignity. Thirdly, you are not putting your future into the hands of another. Hence over the years Tristan has also developed a mediation practice. What value can be placed on swift resolution as opposed to being embroiled in a family law matter for a year, even two, or more? Ventura County continues to provide a facilitator who assists self-represented individuals and also has a referral program assisting litigants searching for a lawyer through the local bar association (Ventura County Bar Association LRIS) and may be reached at (805) 650-7599. Hopefully this site will provide some understanding to the different aspects of family law when many are fraught with complexity - you only have to read the cases to see that. Family law is seldom simple but it is creative and the law does help build families and structure.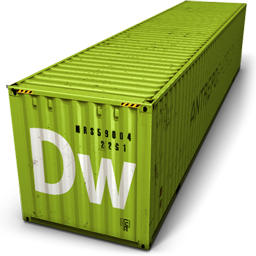 Feel free to ask any questions by email. Tristan January 2023